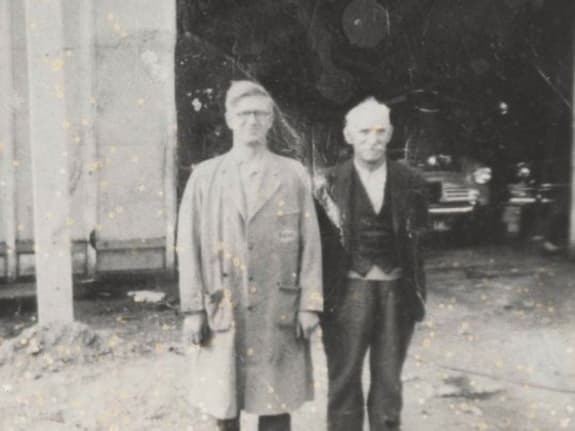 W P Lewis and Son Celebrate 70 Years of Business
On 5th November, family business W P Lewis and Son based on the main road at Nash celebrated their 70th Anniversary.

There is a rich history to this business which has been located at the exact same site for the 70 years.

The business was founded by William Lewis (WP, Bill or "The Boss" as he was known). His specialty was motor vehicle and agricultural engineering, including the restoration and overhauling of engines. This attracted those from the local farming community, and he was well respected for his workmanship and for his great personal service and this was the foundation for the company's progression.
In 1960, a new larger workshop was built which could house the company's growing commercial vehicle servicing and repair business. The numbers of staff steadily grew and in 1961 Stuart joined his father as an apprentice, becoming a partner in 1964, making it what is known today, W P Lewis & Son.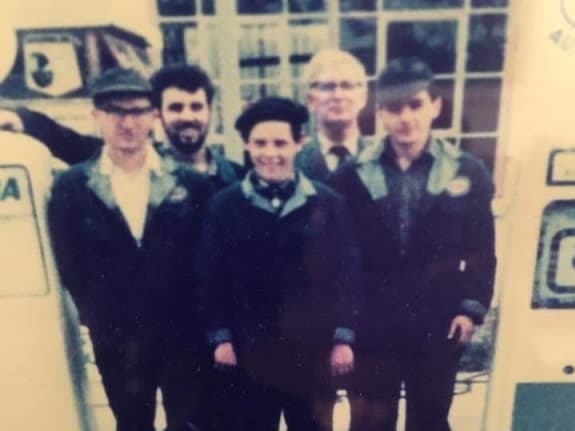 The early team (Stuart on the left, WP at the rear)
It was in 1974 when Bill and Stuart made the decision to expand the business to include vehicle sales when they were approached by Avon Garage of Maesteg to be an Opel authorised dealer. It was so successful, they were put forward to become a fully operational Opel dealership, which was granted. Back then, Opel was eager to support and train dealers on vehicle leasing and contract hire, this served as a catalyst for further success as W P Lewis & Son became the foremost leasing specialists in Pembrokeshire.

By 1979, a new showroom was required and was built in time for the launch of the new Kadett. During the launch evening all five of the launch vehicles were sold. By now the staff totalled fifteen, six of whom were workshop technicians or apprentices.
In 1981 Vauxhall as the brand merged with Opel and Bedford, and by around 1987, Vauxhall was its own single entity. With this, W P Lewis and Son became South Pembrokeshire's Vauxhall retailer and continued to expand and prosper. A partnership was formed in July 1991 with Haydn Bateman in establishing Pembroke Coachworks, a Vauxhall approved accident repair centre in Pembroke Dock. In addition to this, in 1995 W P Lewis & Son Neyland was opened. W P Lewis & Son had a great working relation with fellow likeminded businesses and enjoyed working closely with their friends at JG Bland of Haverfordwest who at that time took responsibility for North Pembrokeshire.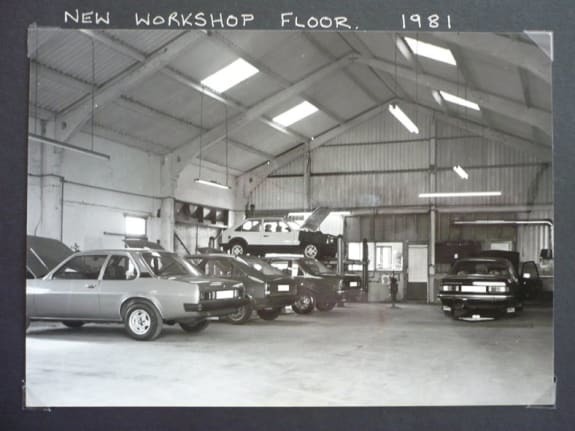 Eary developments - Workshop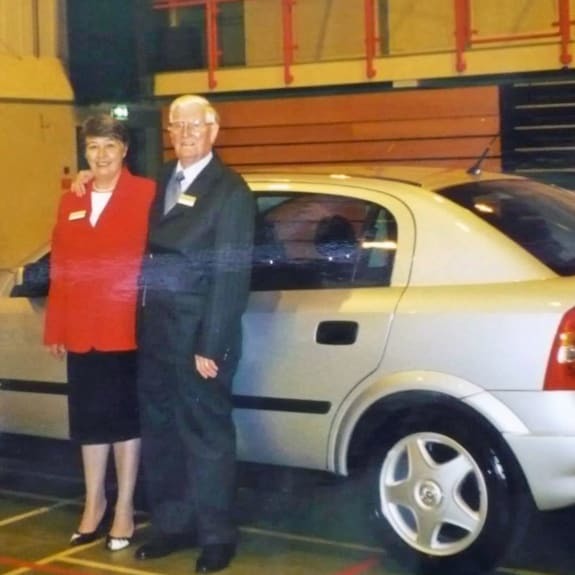 The Boss with Margaret at a dealership event
Bill was well known and much loved in the local community and stories continue to this day of his kind nature, his attitude to life and his loyalty to his customers, the team and his community. In 1996, Bill Lewis – or "The Boss" as he was affectionately known by the family, staff, friends and Vauxhall Motors alike was awarded an MBE in the New Year's Honours. He had been the conductor of Pembroke and District Male Voice Choir since its formation in 1950 and the citation to the award reads "for his services to Welsh Amateur Music". Everyone who knew him were very proud of this achievement. He was 81 years of age, and was certainly the oldest Retail Operator in the Vauxhall Network, but still retained his humble personality.​
In the late 1990's, it was decided that the dealership would be refurbished, adding a Masterfit (aftersales service) department. Unfortunately, Bill was unable to see the end result. Bill was a loyal Deacon of the Bethany Chapel in Pembroke Dock and on the 8th August 1999 at the end of a service, Bill was suddenly taken ill and passed away. The respect with which he was held was reflected in one of the largest funerals ever seen in Pembroke Dock, attended by people from all walks of life including representatives of the Retail Motor Trade in South Wales and many of his fellow Vauxhall Retailers and representatives from Vauxhall Motors. On the day following the Boss's death, it was decided that plans would continue as the Boss would have wanted and the team commenced a complete renovation of the dealership, including the installation of Masterfit.​1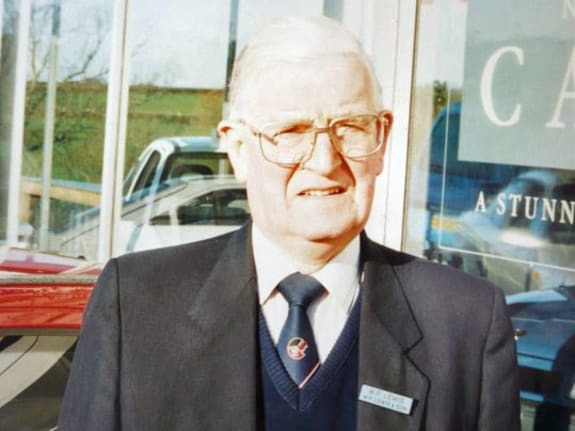 W P Lewis / Bill / the Boss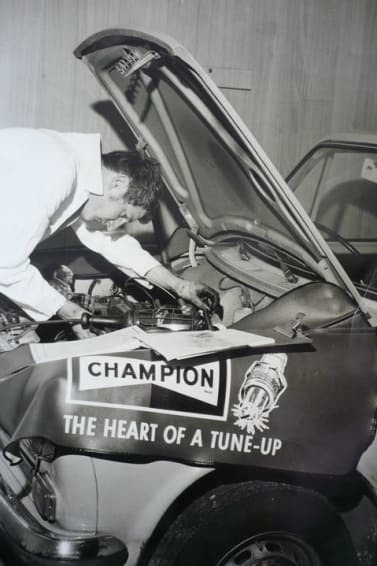 Stuart in the early days
Sadly, on the 1st of July 2012 Stuart, our Dealer Principal, suddenly passed away. This was a huge loss to both the family and the staff and the effect was felt throughout the community. Like his father before him, an attendance exceeding 1,000 people were present at his funeral at Bethany Baptist Chapel, Pembroke Dock.

Margaret, Stuart's wife and fellow director following Stuart's death, sadly passed away in 2019. She was an important part of the company and supported Stuart greatly, taking over further responsibilities after Stuart's passing she was known as a fierce competitor and a force to be reckoned with.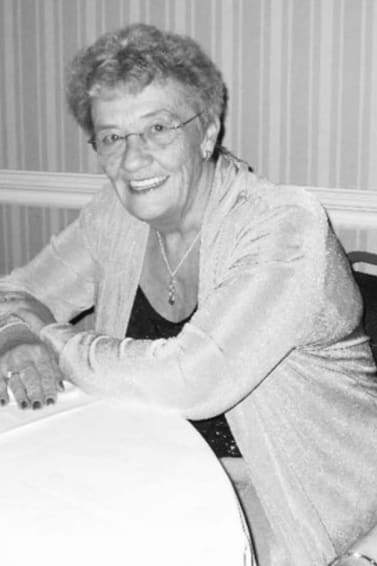 Margaret Lewis
Steve Lloyd, Bill's grandson and Stuart and Margaret's nephew is now Managing Director. He joined the firm when he was 16 and learned about the business from grass roots level from Bill and Stuart personally. He adds,

"My grandfather and uncle instilled strong and stable values in the company and they have remained steadfast through the 70 years of business. I learned first-hand that providing an honest personal service was so important to them both and have witnessed how providing this strong level of care has had such an impact on the success of the business. There is no doubt about it that we are very committed as a team and as a business. We wouldn't be where we are today without our wonderful staff, many of whom have been with us for many, many years."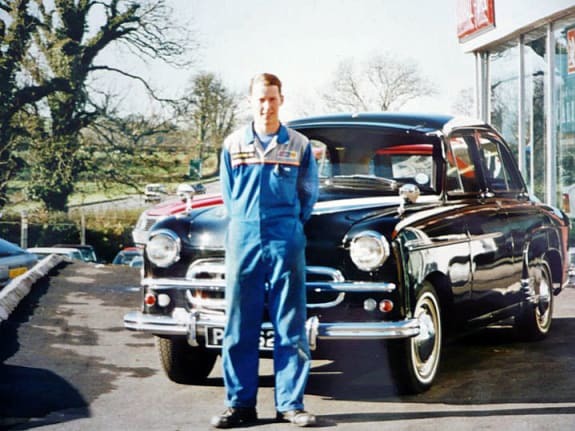 Steve Lloyd

Whilst very large corporations have recently discovered 'customer care', W P Lewis and Son have had to depend on it for its very existence for seventy years. The dealership's success in this area is evidenced by their consistent record over the years in Vauxhall Motors satisfaction survey league tables and their exceptional customer loyalty. The team are proud to have been awarded every single Vauxhall Excellence Award for customer service since its inception in 2011, the only dealership in Wales to have achieved this. These hang with pride in the dealership below pictures of both Bill and Stuart.

Steve concludes,
"We would like to thank all those over the years who have supported us, helping make W P Lewis and Son the success that we are today. We have pledged to continue to run W P Lewis and Son with the same ethics, the same integrity and the same care for its customers and staff that 'The Boss' and his son Stuart had instilled in the company since its formation 70 years ago".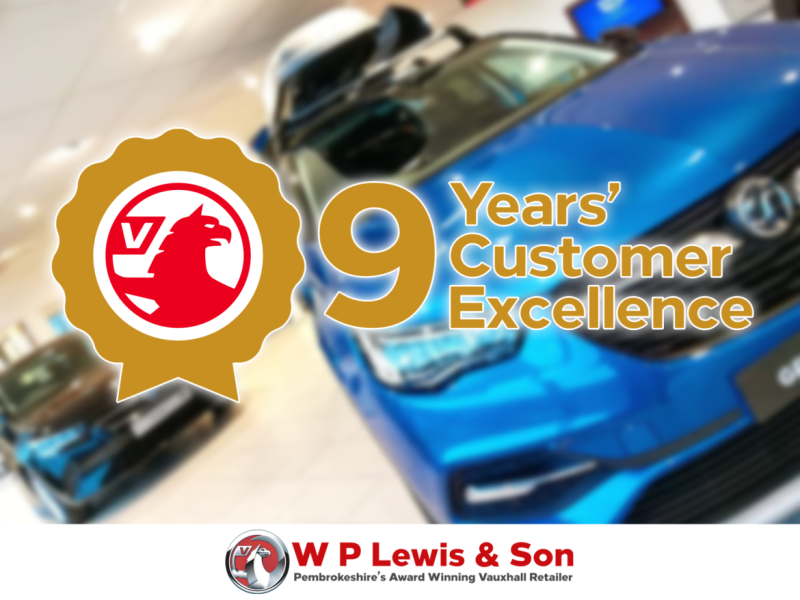 Latest News
25-03-2021
We at W P Lewis and Son have recently invested in a new fibre direct telephone…
Read more >
02-03-2021
The sales team here at W P Lewis and Son are proud to announce that we now have…
Read more >
02-03-2021
It is with great sadness that we have to say goodbye to our Director, Mrs…
Read more >